Last week I presented a talk on "The Past, Present, and Future of Video Telecommunication " at the 2008 IMTC Fall Forum.
I spent 14 years in the video conferencing industry (1993-2006), first at PictureTel and then at Polycom.  For most of that time I did standardization work – I was a rapporteur in the ITU, went to IETF meetings, etc.
The talk is my view on why video telecommunication (videophones, picturephones, video conferencing, etc.) has never taken off in the mass market, despite lots of consumer enthusiasm and lots of investment.
In brief, the quality of experience offered by these products doesn't come close to what consumers expect and are promised.
Manufacturers keep expecting that being able to see people on a screen is enough to make it "feel like being there", but it isn't.  (To be fair, consumers expect this too, and are disappointed when they try it.)
In my opinion, this situation will remain the same until products are offered that really do provide a feeling of "being there", or at least more so.
Recently, "telepresence" systems (Cisco, HP, Polycom, Tandberg) have taken a step in this direction.  These systems are better, but still far from what I think is needed.  They are also impossibly expensive for consumer use.
The slides make the case in more detail than I care to go into in this post.
Update March 2009: I've found it difficult to succinctly express just what it is that's missing from the video communication experience. The issue is not the quality of video or audio – a long telephone call feels far more intimate than a video call, despite 3 kHz audio bandwidth and no video at all (the reason for this is given in the presentation).  In the slides I talk a lot about eye contact and the importance of knowing who is looking at whom.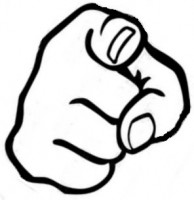 But to put it another way, I'll make a prediction: No system for video conferencing / video telephony / telepresence will enjoy mass-market adoption until it is possible to point (with a finger) at a particular person or thing on the far-end. To clarify that, I mean the ability for someone in Boston to point at a particular person in Geneva, and for everyone present in Geneva to be aware who or what is being pointed at.
You're welcome to use the slides as you like, but please do credit me as the source.
2008-11-imtc-sfo.ppt 5.8 Mbytes – PowerPoint slides only
2008-11-imtc-sfo.zip 21 Mbytes – ZIP file (slides & video clips)
(for the ZIP file version, you'll need to have VLC installed in "C:\Program Files\VideoLAN\VLC" for the clips to play).